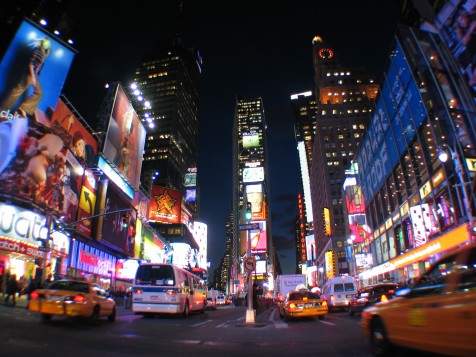 From Reuters
Faisal Shahzad, the Pakistani-American accused in the failed car bombing in New York, boarded a flight to Dubai late on Monday after buying a ticket despite having been added to the no-fly list earlier in the day.

Airlines must re-check the list every 24 hours for matches, but under the new requirement they will have to check their passenger manifests within two hours of receiving notice of a special circumstance about an individual, an administration official said.

"As we saw with Faisal Shahzad, in an expedited no-fly nomination, the airline is responsible for manually checking the name against the no-fly list within 24 hours," the official said, declining further identification.

"In his case, the airline seemingly didn't check the name, and the suspect was allowed to purchase a ticket and obtain a boarding pass," the official said.

Shahzad boarded the Emirates flight and the plane cabin door was closed as U.S. authorities were in pursuit.

U.S. Customs and Border Protection officials discovered he had boarded the flight but before it could pull away from the gate, they had the door re-opened and Shahzad was taken into custody, a U.S. official has previously said.

Shahzad, 30, was arrested and charged with driving the car bomb into Times Square late on Saturday and trying to detonate it.
From NY Times
Airlines are not required to report cash purchases, a Homeland Security official said. Emirates actually did report Mr. Shahzad's purchase to the Transportation Security Administration — but only hours later, when he was already in custody, the official said.

As is routine, when boarding was completed for the flight, Emirates Flight EK202, the final passenger manifest was sent to the National Targeting Center, operated in Virginia by Customs and Border Protection. There, at about 11 p.m., analysts discovered that Mr. Shahzad was on the no-fly list and had just boarded a plane.

They sounded the alarm, and minutes later, with the jet still at the gate, its door was opened and agents came aboard and took Mr. Shahzad into custody, officials said. The airliner then pulled away from the gate but was called back.
Emirates airlines sounds as if they were trying to cover something up. Not reporting the cash purchase seems like they were trying to hide the fact they were attempting to sneak a terrorist pig back home to his handlers. Emirates needs to investigated now to prevent this from happening again.