From CNN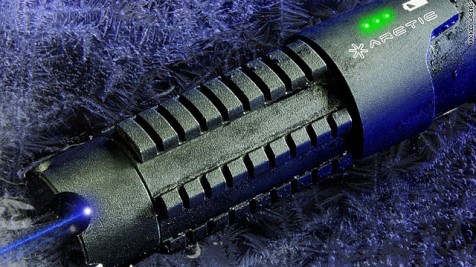 The Chinese have managed to piss off the one, the hairy, George Lucas, creator of the famous Star Wars series.
The company makes laser pointers that Lucas says look too much like the lightsabers from the Star Wars films which Lucas claim are copyrighted. So you can copyright a lightsaber design? Is there anything George Lucas hasn't copyrighted?
Tomorrow, he will probably say he has copyrighted your soul for watching his movies.