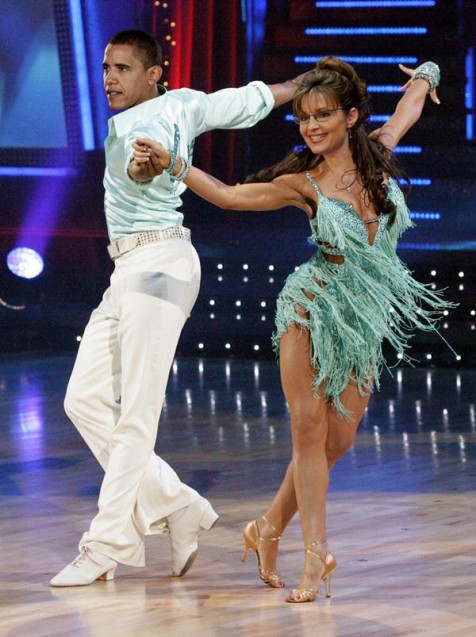 Looks like the raunchy Bristol Palin is going to be on "Dancing With The Stars" or shall we say, "Dancing With The Farts".
It is obvious that no one watches that show. Why is she even going? What is she trying to do for her mother Sarah Palin who already has enough to worry about…
Forget about her credibility. Anyone who would go on that show is disgracing their mother. Actually, if Obama went on, it actually might help his approval ratings. I mean, everyone says he is a good looking guy. Maybe he could dance with Bristol and get more conservative votes. I watched the show ONCE. It just seemed so fake and goofy.
Most of the dances are strip teases anyway, and the morons that judge the show seem to have their heads up their asses.