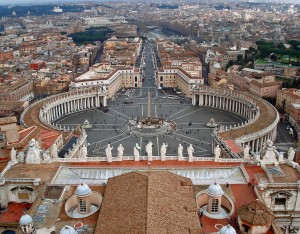 Two officials belonging to the Vatican's official bank known as the Institute For Religious Works, are being accused of money laundering.
The Vatican has not commented on the accusations.
This news is brought to you by
In 1982, the then governor of the bank, Archbishop Paul Marcinkus, was indicted over his involvement with the $3.5bn (£2.25bn) collapse of what was then Italy's largest private bank, Banco Ambrosiano.
Two of Banco Ambrosiano's top executives were mysteriously murdered when the bank's chairman Roberto Calvi was found hanged beneath Black Friar's bridge in London in a ritual style killing.
From The BBC