WEEKEND PLANNER
Don't empty out your wallet looking for things to do this weekend, check out the list of science museums, planetariums, and zoos around the country offering free admission this weekend with a voucher that can be downloaded here at the Smithsonian's website.
The price of admission for a family of four at museums around the country can easily exceed $100, so this is a great opportunity for families and individuals this weekend to experience science, art, and fun without emptying out your bank account.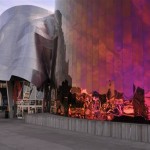 New museums have signed up for the program this year, and include:
Seattle's Experience Music Project, Chicago's Adler Planetarium, where the normal daily admission price is $27 for adults and $21 for children
The Air and Space Museum in New York City
The National Museum of Crime & Punishment in Washington, D.C. normally $20 per person
and Boston's Museum of Fine Arts normally $20 per person
Click here to find a museum near you offering free admission this weekend and print out your vouchers.