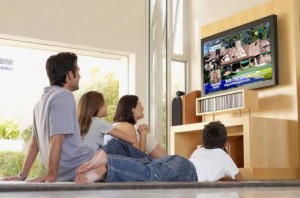 If you are looking to buy a new flat screen television, you might want to wait a couple months for the holiday shopping season.
Because retailers were greedy and sought to sell lots of televisions for the World Cup game without slashing prices, consumers didn't buy and demand wasn't there; prices for flat screen televisions are expected to be about 12 percent lower at the end of the year than the same time last year.
Manufacturers have surplus inventories of panels and did not sell to retailers as much as expected and sales have been sluggish and retailers are eager to move inventory off shelves to recoup losses.
So if you can wait it out a couple months, you should be able to get a 32 inch flat screen LCD for about $200.