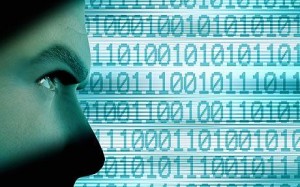 The U.S. federal government is working to make it easier for the F.B.I and other anti-terrorism agencies to obtain encrypted digital messages and communications transferred across the internet, but it doesn't look easy to the companies that are required to comply.
They complain the increased regulation could stifle small start up businesses and create security holes that hackers could exploit.
National security officials want tech companies and cell phone companies like Blackberry that use encryption to unscramble their encrypted messages if federal agents ask them to help solve crimes or investigate individuals.
Many object this would setback the technological innovations the Internet has made by requiring a fundamental redesign of the way the internet operates due to its decentralized design.
Most federal laws do not require tech companies like Blackberry and Research In Motion to comply with wiretap orders from the federal government.
The Time Square bomber Faisal Shazad was communicating on the internet with his conspirators with a service that lacked prebuilt interception capability to intercept scrambled messages. Officials say this could have allowed investigators to detect his plans beforehand.
Read on to find out what the federal government wants…
Some requirements from the new proposal to allow wiretaps on the internet:
Communications services that encrypt messages must have a way to unscramble them. Foreign-based providers that do business inside the United States must install a domestic office capable of performing intercepts. Developers of software that enables peer-to-peer communication must redesign their service to allow interception.

-From NY Times
Those not in compliance would face fines, and it isn't clear how overseas providers that do not provide domestic services could comply.
Privacy and technology advocates say the new requirements could create "back door" security holes that could be exploited by hackers. Business experts say it could hurt start up companies by creating costly regulations.
Law enforcement officials say that a 1994 cell phone wiretap law did not hurt technological innovation and advancement. Rather it improved because it was up to providers to come up with solutions to the mandate.