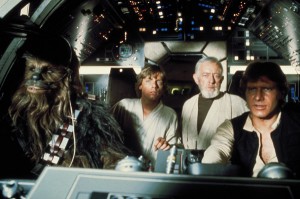 If your waiting for Star Wars to come out in 3D, well, you may have to wait a little while, especially if the original trilogy was your favorite.
After seeing the financial success of James Cameron's Avatar, George Lucas decided to increase his money pit by scheduling The Phantom Menace to be released in 3D in 2012. The other films will most definitely take more time to be converted into 3D, a time intensive process, so don't get your hopes up for seeing the Death Star battle trench scene from Episode IV anytime soon.
Lucas also stands to win big with this because there will be more 3D home theaters by 2012, which means more sales of the movies.
Critics have come upon Lucas saying he still hasn't even released the films in Blu-Ray yet.