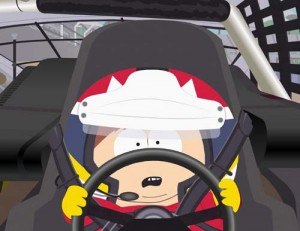 The South Park boys are at it again in the mid season premiere of the 14th season of the show on Comedy Central.
The episode is called "Poor and Stupid", and notable subjects include the culture of NASCAR, and Vagisil.
We won't tell you what Vagisil is doing in the episode, you'll just have to watch for yourself if you haven't seen it yet. Oh, and did we forget Butters is in the episode?
The company that owns Vagisil could not be reached for comment at the time, but any publicity is good publicity, right?
If you missed the episode it airs again at 12:00am and 10:30pm on Thursday, 11:00pm on Sunday, and 2:00am on Monday.
Of course you can always head over to Comedy Central's website to catch some previews of the episode.