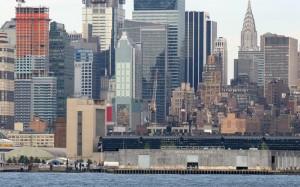 New York City police have arrested seven people charged with anti-gay hate crimes.
It all started when a man tried to join the New York City street gang "Latin King Goonies". The gang became violent towards the man when they discovered that the new recruit was gay.
There were four victims in all. Two men were brutally beaten and robbed, while two other men were beaten, robbed, and then sodomized by members of the gang.
Read on to find out what happened to the recruit…
The recruit was held in an unoccupied apartment, "thrown into a wall, made to strip naked, hit in the head with a beer can, cut with a box cutter and sodomized with the wooden handle of a plunger.."
Police are still searching for two other suspects.