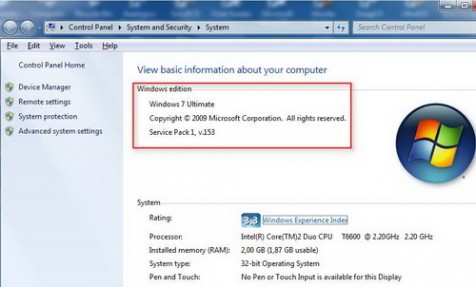 From ZD NET
Microsoft has released to users of Windows 7 the first service pack which includes bug fixes and updates as well as Windows Server 2008 R2 service pack 1.
Users wishing to update their PC's can download a huge 2GB file from Microsoft or users can use Windows Update which will decrease the size of the update.
Users are cautioned that the update addresses minor issues and is not as comprehensive as the first service pack released for Windows Vista.
However, given Microsoft's track record of security issues, users might want to grab the update as soon as possible to avoid possible hair pulling.