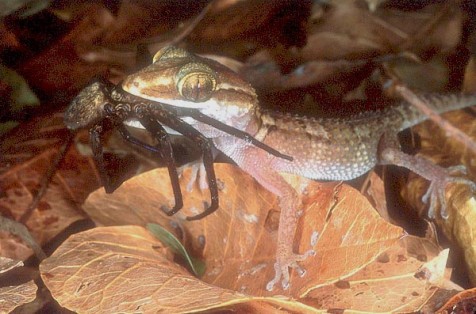 A man in Germany was keeping a black widow as a pet, which was believed to have killed him, leaving his body to be feasted upon by over 200 spiders, termites, and apparently a gecko.
The man's apartment was considered a "zoo" and "jungle" by authorities and he didn't allow any visitors.
A police spokesman said: "It was like a horror movie. His corpse was over the sofa. Giant webs draped him, spiders were all over him."
"…They were coming out of his nose and his mouth. There was everything there one could imagine in the world of reptiles. Larger pieces of flesh torn off by the lizards were scooped up and taken back to the webs of tarantulas and other bird-eating spiders."
The spiders and other creepy crawlies escaped when heating elements in their tanks exploded and flipped open the lids to their containers, allowing them to escape and feast on the man's dead body for about 2 weeks.
Awesome.