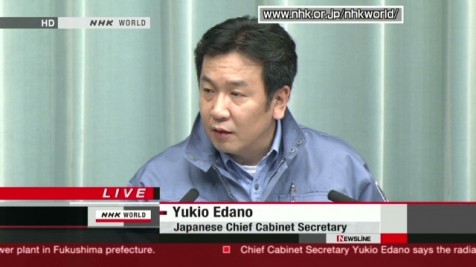 BREAKING NEWS
All 50 workers left battling the radiation leaking out of Fukushima have abandoned the facilities and no further effort is being meant to contain radiation.
"All the workers there have suspended their operations. We have urged them to evacuate, and they have," Japan's chief cabinet secretary, Yukio Edano said on NHK television.
After a fire at reactor four, radioactive fuel rods have been left exposed at the other reactors causing a surge in radioactivity.
About 45 minutes later, radiation levels near the plant came back down after reactor No. 3 caused a temporary surge in radiation, Edano said.
Stay with NEXTGEN FM for updates on this breaking news.