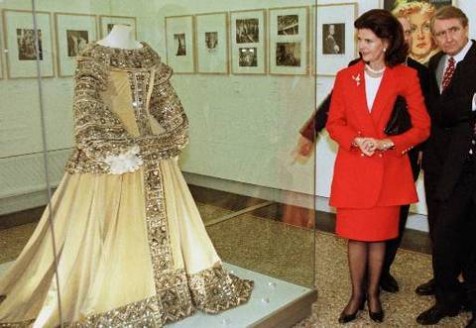 The Queen of Sweden, Queen Silvia fell and hurt her foot and wrist when confronted by a Swedish photographer while shopping with her daughter on a visit to New York.
The photographer approached her and the Queen rushed out a door and ended up falling damaging her wrist and foot. She is now in a foot brace and using a cane to walk around.
The Queen is 67 years old and is married to Sweden's King Carl XVI Gustaf.
The tabloid company Aftonbladet the photographer works for apologized for the incident.