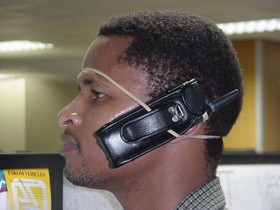 A new study from Finland researchers concludes that most tumors do not occur within the range where most cell phone radiation is emitted.
The World Health Organization has now concluded cell phones are now "possibly carcinogenic".
Only 5 percent of the people included in the study had been using mobile phones for at least 10 years however, which doesn't rule out the possibility that cell phones can actually cause cancer in the brain.
[ad code=1 align=center]
Many studies contradict each other which makes the connection between cell phones and cancer even thinner.
The study also concluded that tumors occurred in long term cell phone users where high amounts of radiation were found.