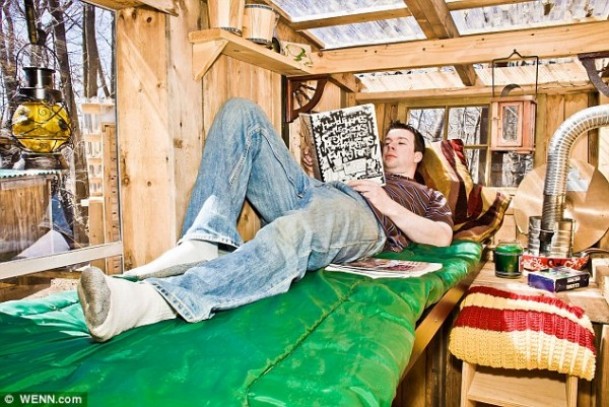 Derek Diedricksen's houses cost only $200.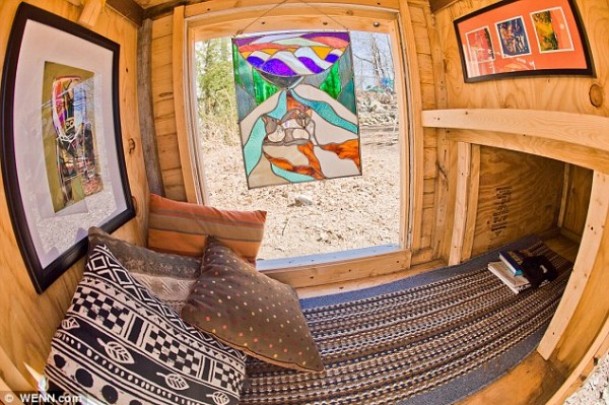 The largest of the houses he makes are 24 square feet with a roof height of up to 5ft 10inches.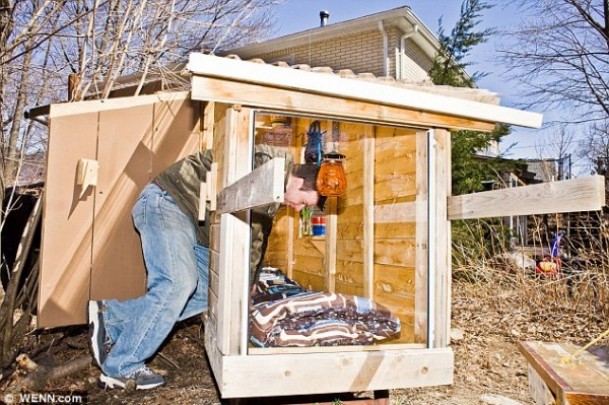 All his houses are made from household goods and junk.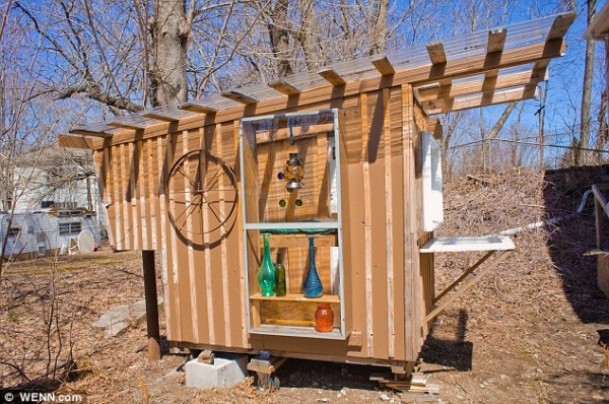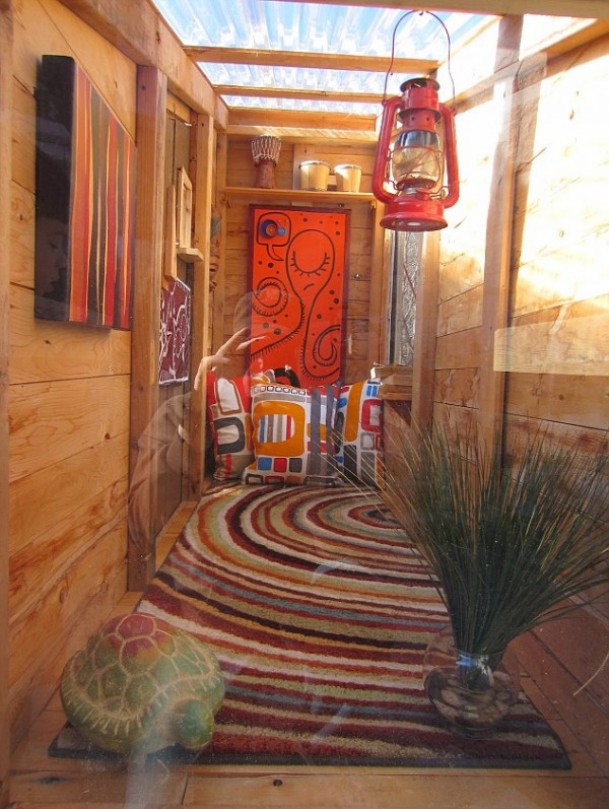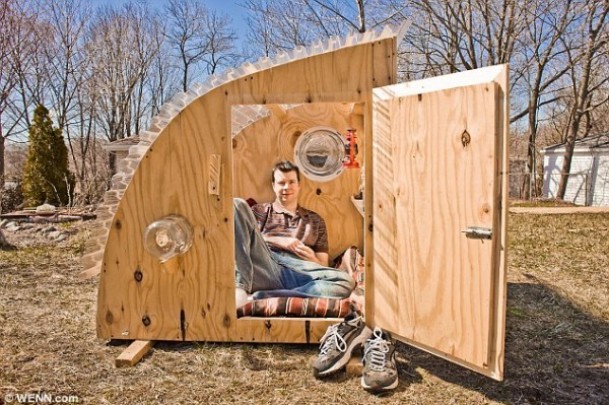 33 year old Derek Diedricksen builds houses. Tiny houses.
They can all be made from junk and household materials.
Diedricksen grew up building forts and tree houses to play computer games in growing up in Connecticut.
He now has two kids and makes his living as a carpenter.
The smallest house he has built stands only 4 feet tall and is meant for sleeping at festivals and for the homeless.
You can visit his website here.