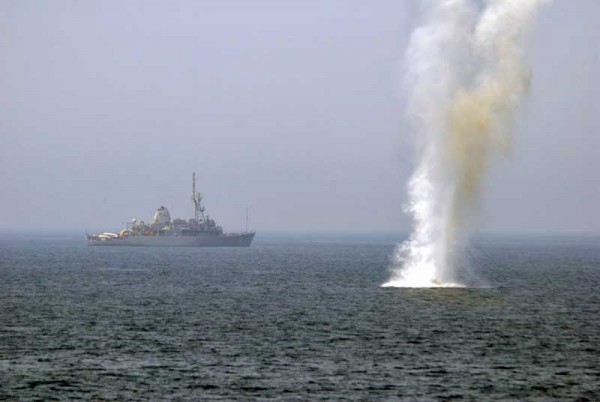 A U.S. Navy oil supply ship in the Persian Gulf fired at the boat with a .50 caliber machine gun after it ignored warnings to slow down and cease approach off the coast of Dubai.
One person is dead and three are injured a U.S. naval official told ABC News.
There is no evidence so far that the incident was terror related, a United Arab Emirates official said.
The Navy is saying the boat was a white pleasure craft, while the UAE says the boat was a fishing vessel with four Indians and two Emirates on board.
Iranian speed craft commonly harass U.S. ships in the region, but an official said:
"I can't emphasize enough that this has nothing to do with Iran"
The U.S.S. Cole was blow up by Al Qaeda terrorists from Yemen in 2000 in the Persian Gulf. The terrorists slammed a small boat loaded with explosives into the U.S. Navy vessel off the coast of Yemen. 17 Americans were killed.