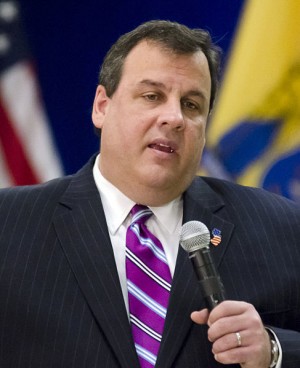 BREAKING Updated 10/31/12 12:46PM
New Jersey Governor Chris Christie will postpone Halloween celebrations due to the destruction from Hurricane Sandy.
Atlantic City and the surrounding coastline bore the brunt of Sandy's wrath, flooding downtown Manhattan and washing away sections of the Atlantic City boardwalks.
Christie signed an executive order pushing back the date of Halloween in New Jersey until Monday, November 5.
Here is the press statement:
I've taken this action to minimize additional risks to lives and the public safety as we begin the process of rebuilding and recovering from Hurricane Sandy," said Governor Christie. "In too many communities in our state, the damage and losses from this storm are still being sorted out, and dangerous conditions abound even as our emergency management and response officials continue their work. As Governor, it is my responsibility to use all available resources of the state government to protect against the emergency created by Hurricane Sandy – postponing Halloween celebrations by five days is a commonsense and necessary step to accomplish that.
Trick or treaters could encounter dangerous flood waters and debris in many towns and cities across the state.
Christie is also considering changing voting dates for the presidential elections next week.
Check back with NEXTGEN FM for the latest…