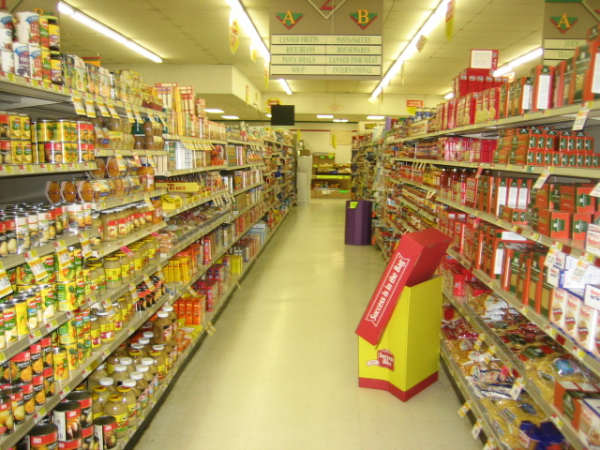 All I wanted were some Udon noodles for dinner.
Hopped into the car, drove down to my favorite store. As soon as I entered, I knew something wasn't right. I could hear the suicidal melody of Adele's "Someone Like You" echoing down the aisles, the notes bouncing off the bags of Uncle Ben's San Francisco treat.
I think I would have rather gone to the DMV and put a noose around my neck right then and there than pretend the other shoppers aren't hearing the same thing.
What a sick joke to play that song while people are buying whatever nasty GMO food they can afford before driving home to their miserable little lives.
All I wanted was to get some noodles. Why do supermarkets have to play music? Is it to make you hum along, forgetting you have been there for five hours trying to decide which brand of frozen chicken patty to buy?
I made my way to the ethnic food aisle. The deli clerk smiles at me. I thought I saw him mouthing the lyrics. I look away.
Crap. There is someone else in the aisle. Are they also buying noodles? Do they hear that depressing song as well?
I move in for the kill. But I can't ignore the other person there. I look up and our eyes lock. I think of taking one of the noodles out of the package and stabbing it into my ear, rupturing my eardrum to block out the funeral dirge.
She hears it too. She's buying some type of ethnic Mexican food. I begin to wander what Adele eats and how nasty some British food can be.
I pick up the package of noodles as the song comes to an end. A child screams. I almost want to tell them, don't grow up.