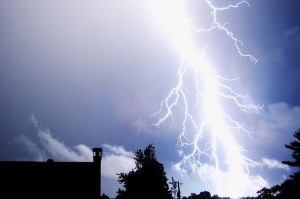 Frequent heavy lightning and downpours are being reported across the state, with most activity concentrated in central Maryland.
Hail has even been reported in downtown Baltimore.
Numerous warnings have been issued by The National Weather Service.
Check your local forecast now here with NEXTCAST Weather.
What is the weather like where you live? Give us a report!