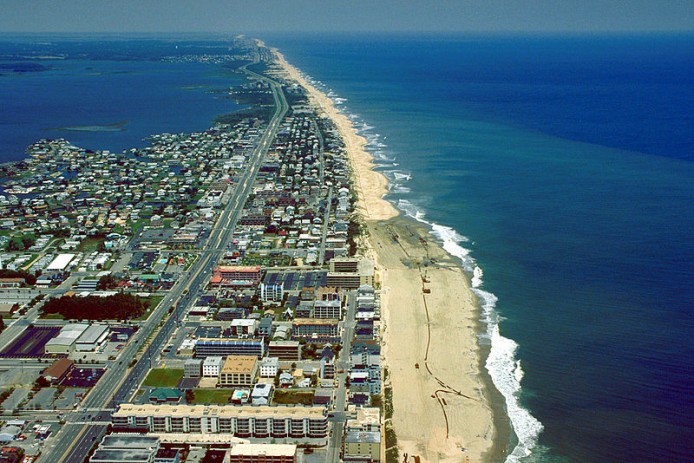 A woman in a bikini stunned summer beach goers on the boardwalk in Ocean City as she showed off some spicy moves on a portable stripper pole.
Police were called after numerous complaints from residents and visitors to the town's boardwalk which draws millions to the Maryland Atlantic beaches each year.
The Maryland Beach resort currently allows entertainers to engage in entertainment on the boardwalk without a permit, however the town's mayor is considering legal options.
A lawsuit won by the ACLU claimed violations of freedom of speech in response to regulating performances on the boardwalk.
The popular ocean side getaway is billed as a family friendly resort community.