Home » Posts tagged with » economy
Why is Wal-Mart worried? Payroll tax could cut consumer spending.-From the Christian Science Monitor – A payroll tax cut has expired and Americans making $50,000 a year will pay $80 [...]
Brought to you by
The Labor Department said Thursday seasonally-adjusted initial jobless claims went up by 13,000 to 380,000 the week ended April 7, the highest level since the start of the year. "The [...]
Lawmakers are in deadlock over talks to reduce spending on Medicare and Medicaid as Democrats and Republicans in congress refuse to compromise on either side.
As the economy tries to recover from the recession, a sign of the times is the real estate market in New York City, home of some of the wealthiest Americans. Affluent home owners are now opting to sell their homes which have been losing value and are choosing instead to rent as the real estate market tries to recover rather than take losses.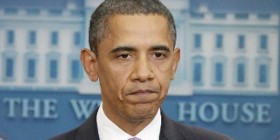 Millions of hard working Americans have had to deal without raises while the economy took a turn for the worst, but things may start to change.