Home » Posts tagged with » unions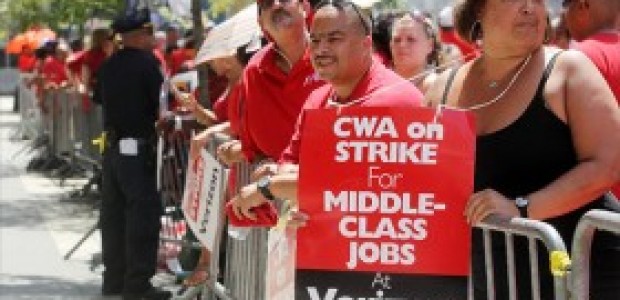 The FBI is investigating reports of striking Verizon workers who have cut phone lines and committed other acts of sabotage against the telecommunications giant.
Brought to you by
Maybe you should become a lifeguard…
The Republican controlled state legislature in Idaho has stripped teacher unions of some of there collective bargaining rights.
Peter Morici thinks President Obama needs to stay out of state government in the Wisconsin teacher union protests.
Conditions in Madison, Wisconsin are deteriorating as Senators flee the state