Had a very lucky break in the clouds and was able to pull off this shot. What a great way to end a horrible year. And not a "star", even though they may look like one appearing so close, they are in reality whole other worlds in the solar system millions of miles apart.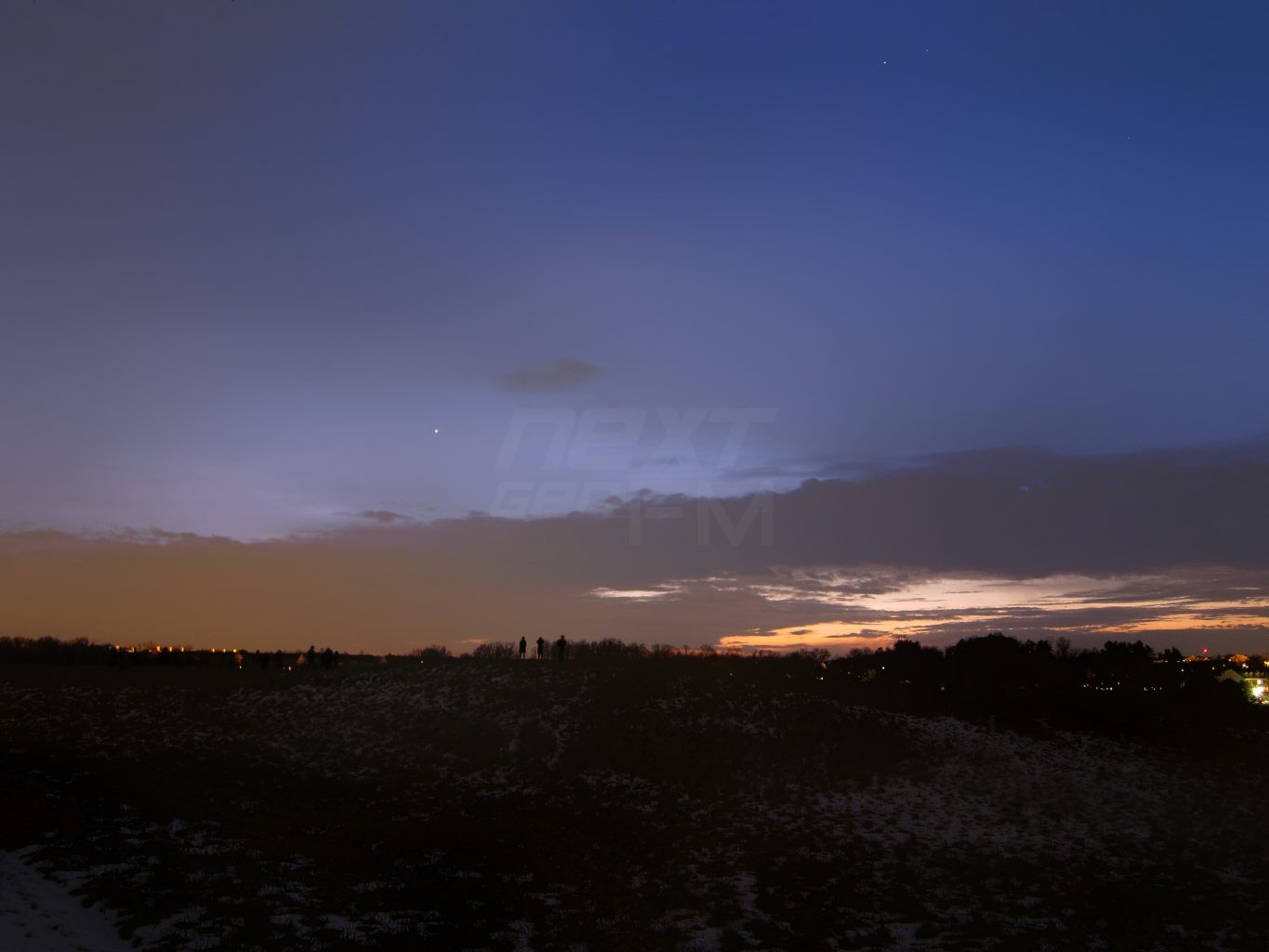 Jupiter is the brightest object in the sky in this shot as sky-watchers look on. Saturn is seen nearby to the right as a tiny white sphere.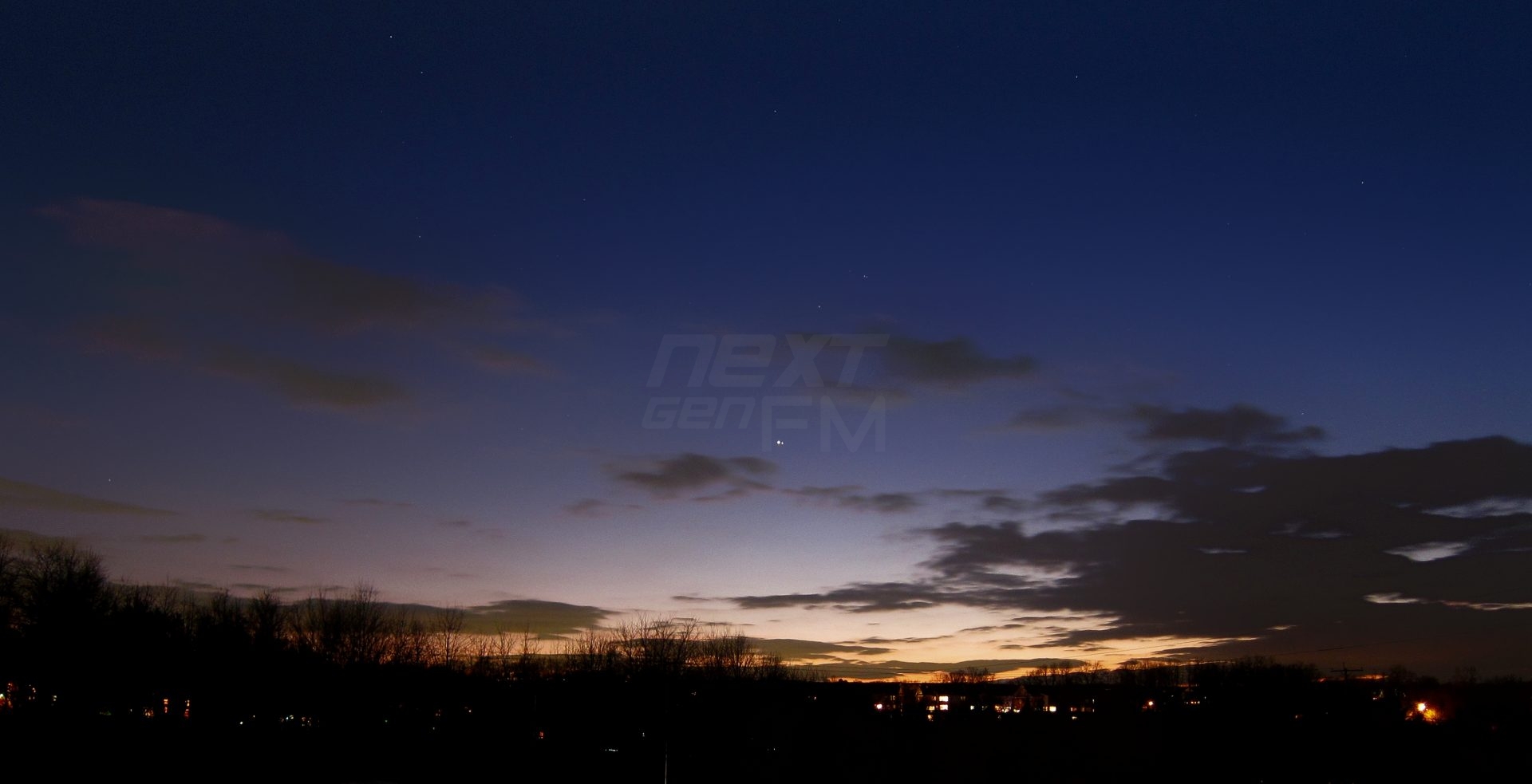 This image was captured one day later on December 22, the planets moving farther apart now with a little less cloud cover.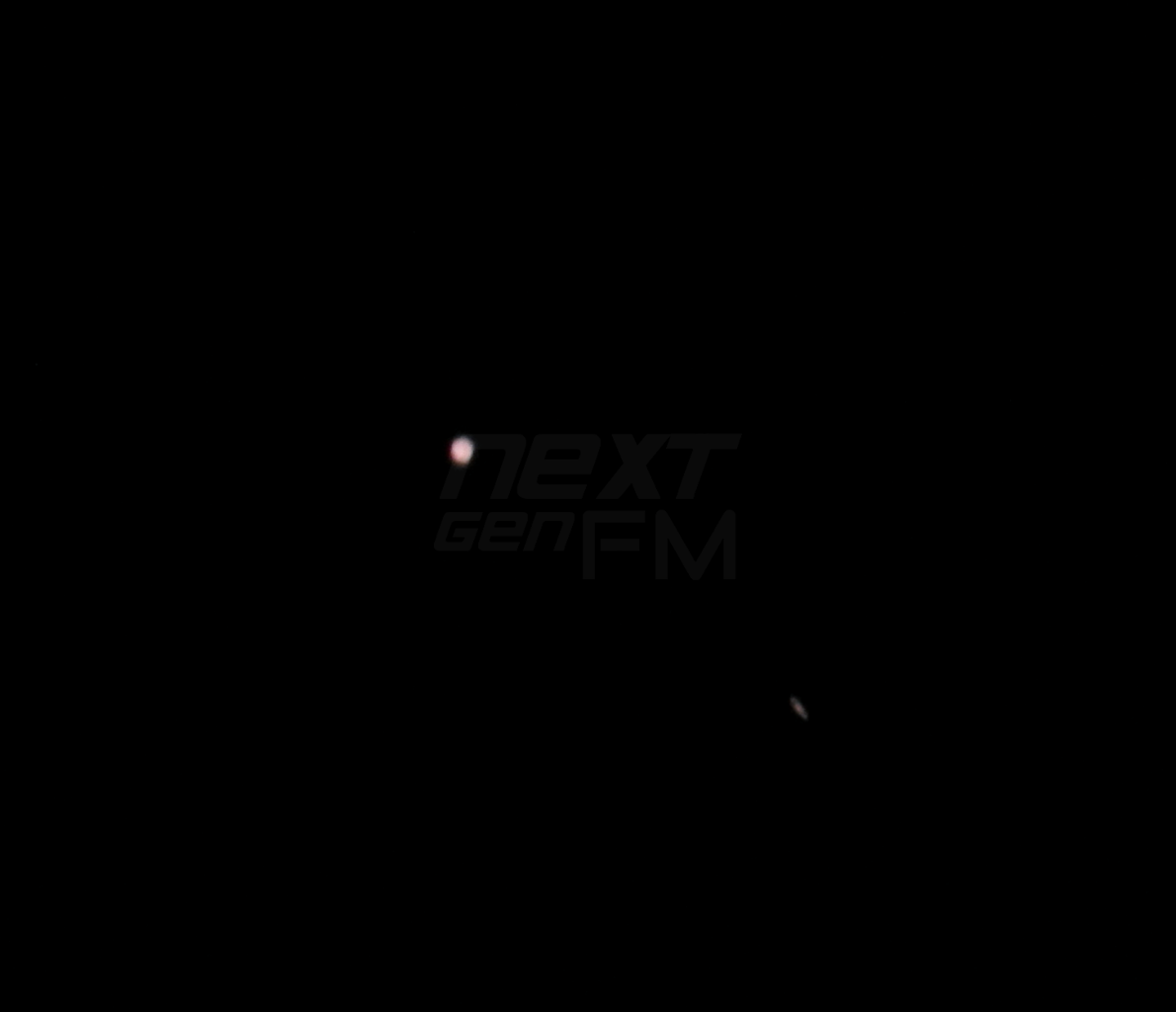 And finally, a view through a telescope on December 22. You can still see both of the planets together in one field of view. Pretty amazing considering they are millions of miles away from each other.